Virgin human hair weave can be customized design in various hair styles, based on the face shape of the customer, the budget and his or her lifestyle.
To maintain the virgin human hair in a long time and blends well with your apprearance, consult the customer service staff and an expert stylist is needed.
Hair style of  Virgin human hair weave: Straight hair, Deep wavy, Loose Curly, Natural wavy and Curly hair are available in Vietnam Remy Hair Co.,Ltd.
Straight, shiny and smooth hair has always been in trend as it looks good on any face type. Also, straight hair can be worn free flowing or styled in numerous ways. It is natural hair product, do not use any chemicals. The hair goes straight down to the bottom without any tangle or loss when you brush your hair.
Natural Wavy Hair always the most popular hairstyle for women. It is very sexy and charm. Natural Wavy Hair is a natural hair also, the wave hair under the body to make the buoyancy of the hair when you use it. Natural wavy hair is enjoying a lot of customers. Our Vietname natural wavy hair weave is our best selling hair products.
Deep wavy hair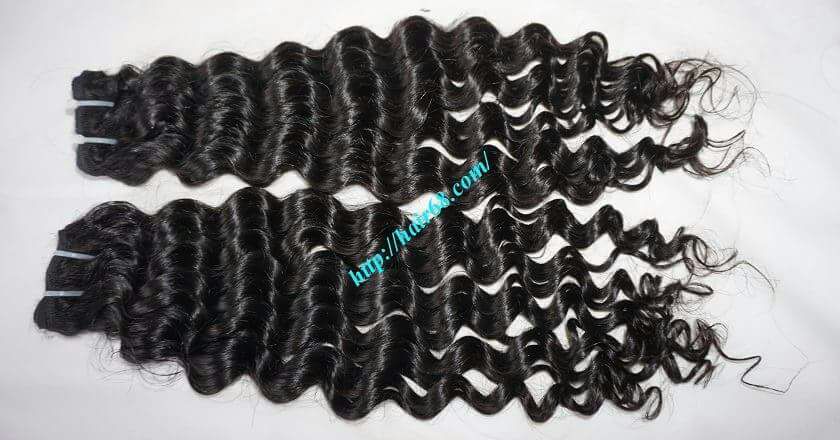 Deep wavy hair has a natural looking, it was from Virgin human hair. Deep wavy pattern allowing you to create a fabulous deep wavy hairstyle or brush through for a natural afro-inspired style.
Loose Curly
Loose Curly is a curly hair product that connects but curved longitudinal curls form a bob of hair.
Vietnam curly hair is a curly hair product that uses steam to keep each lock of hair, curly hair that is rolled in together, bonded together without tangling in it, the hair will be combed out easily. More and not be blocked by any obstructions.